TITANIUM: Professional Hairdressing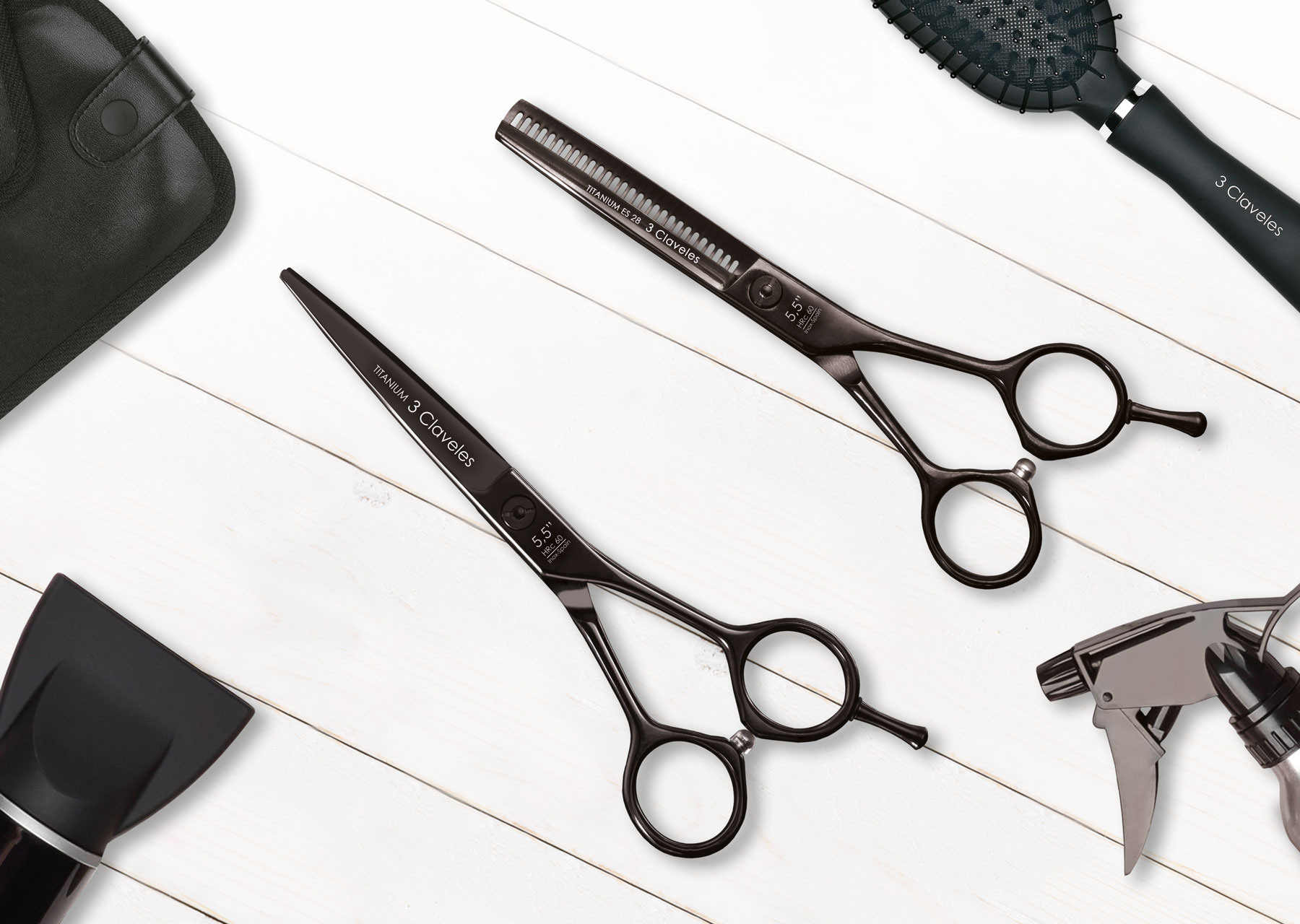 TITANIUM is one of the 3 Claveles Professional Hairdressing Scissors collection. The black color of this model of scissors is due to the PVD Titanium Nitride, a thin coating that besides providing color to the scissors, improves its hardness and resistance to abrasion.
With this coating we get a better resistance to ultraviolet radiation and corrosion. The scissors do not suffer loss of brightness or color with the time, and they resist well to the chemical products.
In addition, the deposition technique PVD coatings is characterized by not producing any waste or environmental pollution.

TITANIUM scissors are available in two models, cut and thinning. Both in the measure of 5.5 ".
---

Cutting Scissors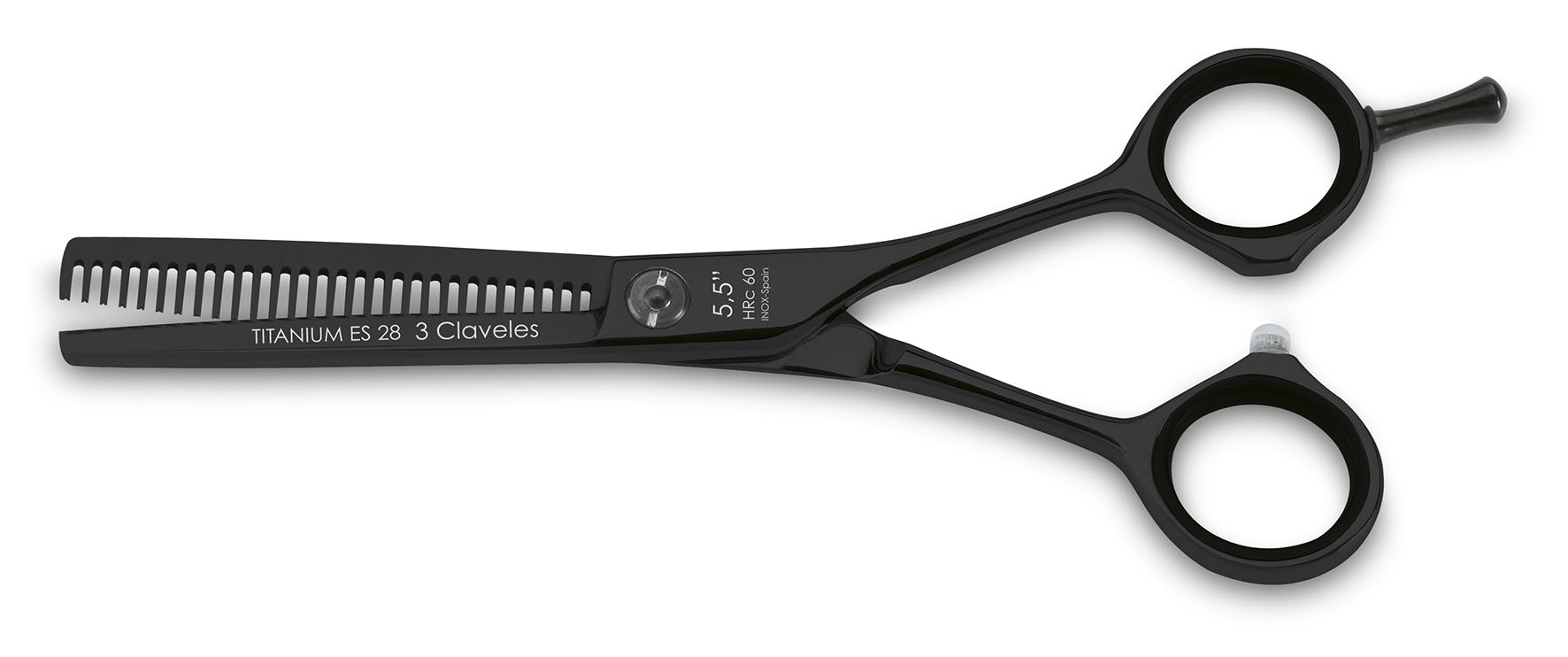 Thinning Scissors
---
Characteristics:
Concave Emptying and 40º Razor Blade: better sharpness during the cutting. Blade suitable for thinning and texturizing.
With a High Hardness HRc 60: for minimal wear in the sharpness.
With Adjustable Screw: with sensor and auto stop (click) inside, that allows you to loosen the blades without losing the adjustment.
And Symmetrical Design: the classical working position. Elbow horizontal, away from the body.
---
Care and Maintenance:
To keep the scissors in good condition longer, some care is recommended:
Always keep the scissors protected so that they will not be damaged if they get accidentally dropped.
Lubricate with a few drops of oil every two or three days.
Always grip the scissors by the handle so that the sweat from your hands does not get into the blades.
Make sure the hair is washed and clean before you start to cut it.
Rest the scissors on a firm support to make a perfectly straight cut.
Use a brush to clean the scissors.
Never cut a paper or any material other than hair so as not to blunt the scissors blades.
Use the scissors correctly when cutting hair.
---
---
Titanium hairdressing scissors are packed in a case: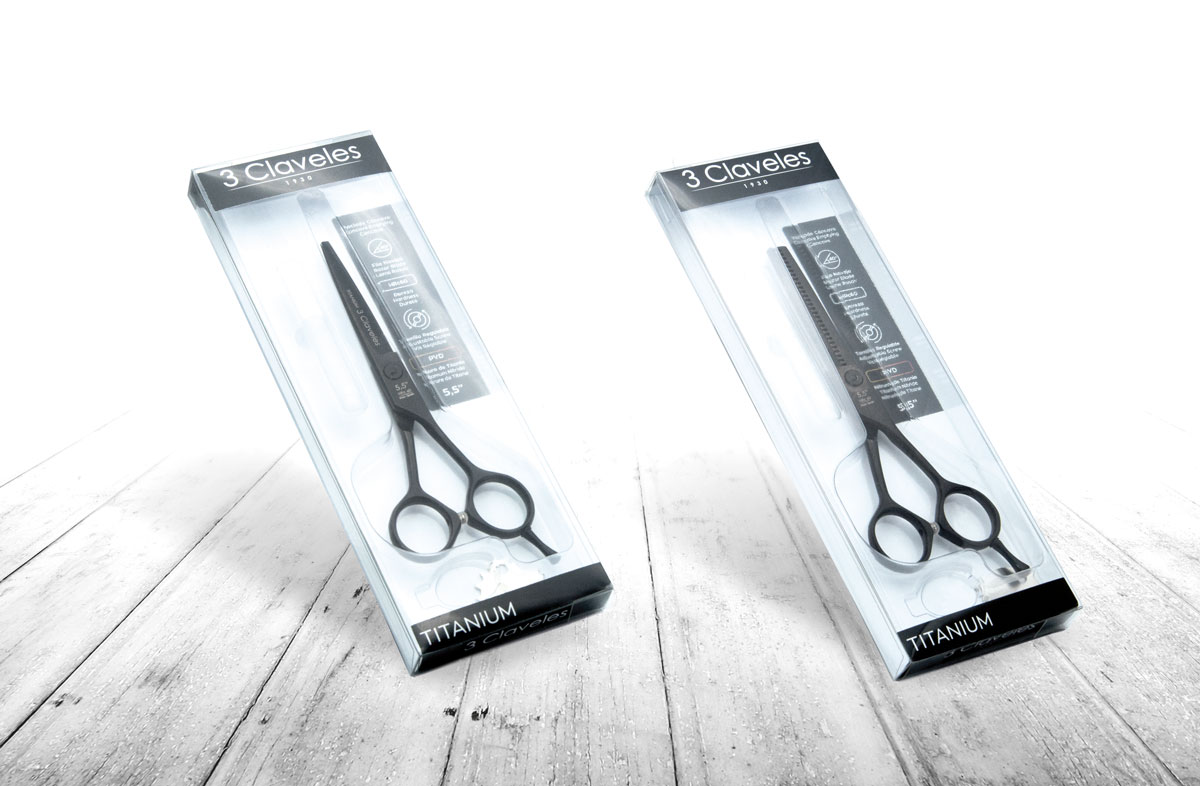 ---
Related News...
---
Related products
Stainless Steel - Hot Forged - Razor Cutting Edge

Stainless Steel - Hot Forged - Thinning
Share this content
Up