Certifications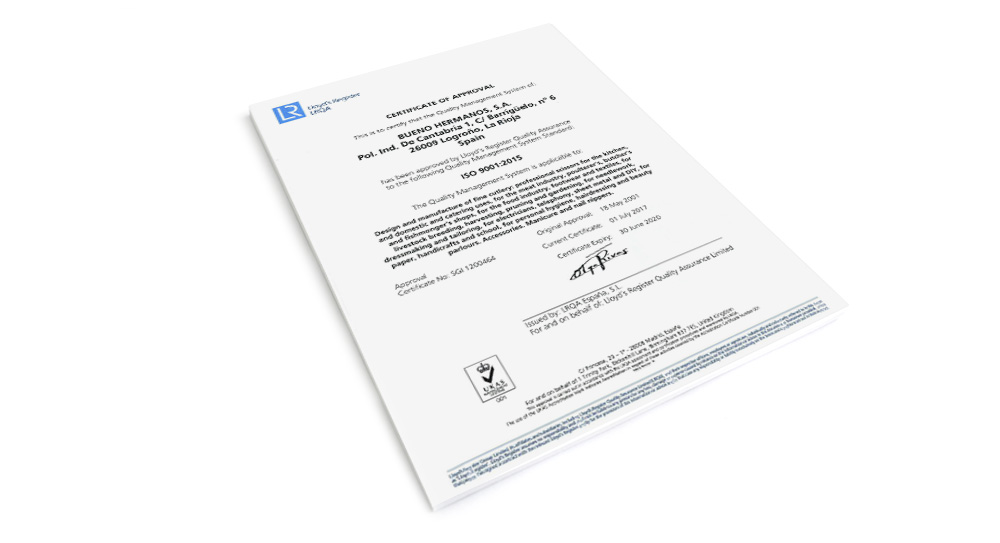 ISO 9001-2015 Quality Certified Company
Our products are individually checked by expert craftsmen, to offer the consumer a top quality product. This is backed up by our ISO 9001-2015 Quality Certificate for Design and Manufacture.
NSF Sanitary Certification
The knives 3 Claveles are certified by NSF. The NSF label is a guarantee that the product has been tested by one of the most respected current international accreditation companies.
Up